Thank you for contacting Ruck Roofing, a representative will contact you shortly.

Modified Bitumen
MODIFIED BITUMEN SYSTEM BENEFITS
Elevator portability for high-rise building projects
Reinforced membranes offer long-term, watertight integrity you can count on
Minimal disruptionto building operations and the environment
FAST INSTALLATION
Mule-Hide Modified Bitumen roofing systems install quick and clean to a wide range of substrates. Choose the system to achieve the greatest performance with the least disturbance to your customer.
VERSATILE CAP SHEETS
APP Torch Cap Sheet is available in both granulated or smooth along with Self-Adhering Cap Sheet options (APP or SBS). Ideal for new construction and retrofit installations.
ATTRACTIVE ROOFS
Granule surface cap sheets are available in 10 popular colors. Light-colored surfaces have been shown to reflect the suns rays reducing energy costs.
REPAIRABLE
High-quality compounds used in the manufacturing process allow for easy cutout and tie-in repairs.
MODIFIED BITUMEN PRODUCT INFORMATION
APP TORCH & (GRANULATED OR SMOOTH)
The classic choice for outstanding long-term performance and durability. Thicker membrane boasts superior weatherability and puncture resistance.
SELF-ADHERING MOD BIT (SBS OR APP)
Dual compound reinforced membranes with proprietary adhesive formulation on the bottomsurface. Patented SEALLap & FASTLap engineering provides stronger, more reliable seams and end laps.
CAP SHEET COLOR SELECTION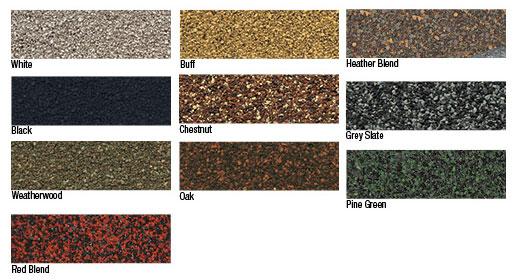 WARRANTY PROGRAM
Mule-Hide offers an extensive warranty program with several options for commercial projects, including Membrane Warranties and System Warranties. Complete warranty information can be found under the Warranty Information tab.
A Mule-Hide representative inspects all commercial projects for which a System Warranty is requested prior to the issuance of the warranty. To be eligible for a System Warranty, the installing contractor must be a Mule-Hide Warranty Eligible Contractor. Warranty Eligible Contractor information can be found under the Warranty Information tab.
Mule-Hide also offers a selection of Membrane Warranties that are available for residential (single family dwelling) projects.
Go Back